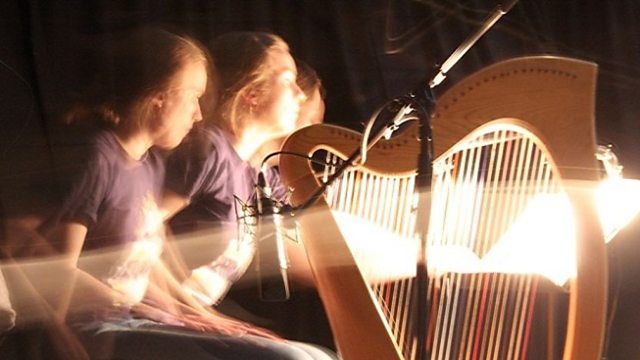 Owenvarragh
Owenvarragh A Belfast Circus on The Star Factory
Bunaithe ar thógra ceoil de chuid John Cage, cumadóir agus ceannrodaí ceoil, tá sé mar aidhm ag Owenvarragh, oidhreacht Cage a leanstan. Léirigh Cage scór dár teideal "Roaratorio, an Irish Circus on Finnegan's Wake" ar dtús sa bhlian 1979. Léigh Cage sliochtanna ó Finnegans Wake de chuid James Joyce le tionlacan ceoil ó cheoltóirí tradisiúnta, ina measc Seamus Ennis, Paddy Glackin, Joe Heany agus Mel Mercier. In sa tógra nua seo Owenvarragh A Belfast Circus on The Star Factory, tá sé de rún ag an léiritheoir Úna Monaghan, treoir Cage a chur i bhfeidhm agus The Star Factory le Ciarán Carson a léiriú i bhfoirm ceoil agus fuaime. Sa mhír fuaime seo déanann Úna Monaghan cur síos ar an phroséis leiriúcháin.
Tá an tógra "Owenvarragh" mar chuid de chomóradh 100 bliain ó rugadh John Cage.
Léirithe agus stiúrtha ag Úna Monaghan agus Martin Dowling.