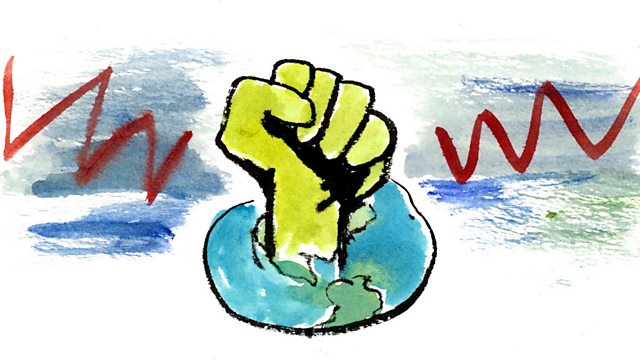 People Power: a dream, fig leaf or reality?
How much influence do citizens really have on the political class and on government decisions? This week, Zeinab Badawi is joined by Egyptian writer and economist, Tarek Osman, who says that economic independence has galvanised the youth of Egypt. Chinese professor Weiwei Zhang argues that Chinese-style meritocracy is more appropriate to his country than democracy. And American historian Anne Applebaum tells us why attempts at total control of people's lives in communist Eastern Europe sometimes backfired. Illustration by Emily Kasriel.
Last on
Sun 11 Nov 2012
02:05

GMT
Tarek Osman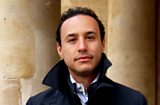 Egyptian political economist Tarek Osman, author of Egypt on the Brink, tells us that the Arab world has recently been through more than just a revolution: he says that there's been a profound change in the nature of governance in the region, from a top down system to one in which people wield more genuine power. The reason? For the first time in decades, millions of young people in Egypt no longer rely on government institutions for jobs and security, making them bolder in their demands for freedom.
Weiwei Zhang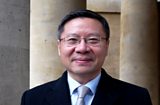 Former translator of Deng Xiaoping and Chinese professor of international diplomacy in Geneva and at Fudan University, Weiwei Zhang, says in China Wave that China is a universe of its own and that what matters most to its citizens is having a competent, enlightened leadership and rising living standards. After all, he says, his country has been a one-party system since it invented the civil service exam some two thousand years ago. But are the lack of major upheavals and economic growth really enough to create a better society?
Anne Applebaum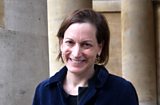 American journalist and Chair in History and International Affairs  at the London School of Economics, Anne Applebaum, argues in Iron Curtain that the Communist parties in Eastern Europe created legions of unwitting political dissenters by attempting to control every aspect of people's lives. Politicising all aspects of civil society, even if it's just a chess club or jam-making group village group, turned them into a potential form of protest.
60 Second Idea
American historian Anne Applebaum suggests we should fine people who dawdle about in the streets tweeting or who read emails in the car while waiting at a red traffic light.  She says we should invent a smart app that would automatically levy a charge whenever someone indulges in this kind of behaviour, reducing accidents and making it easier to walk down the street.
In Next Week's Programme
The Forum joins 90th birthday celebrations of BBC Radio with a programme from the Radio Theatre at Broadcasting House in London. We'll be talking about listening with poet Imtiaz Dharker, radio producer Davia Nelson, and neuroscientist and stand-up comedian David McAlpine.