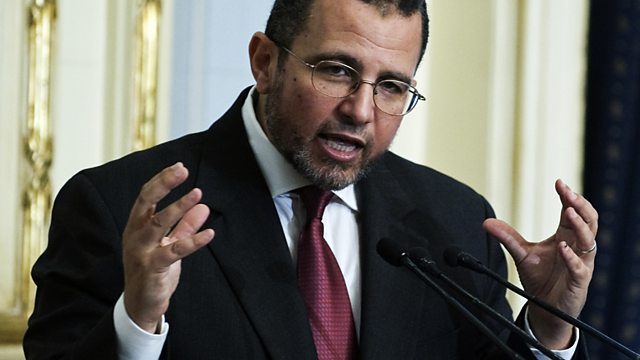 Hisham Qandil - Prime Minister, Egypt
Hardtalk is in Cairo to assess the state of Egypt's post-revolutionary politics. Right now, the report card is decidedly mixed. Egypt has a democratically-elected president but arguments over the framing of a new constitution have sparked clashes between rival Islamist and secular activists in Tahrir Square.
Stephen Sackur speaks to Egypt's Prime Minister Hisham Qandil and asks is the new Egyptian government living up to the promise of the Tahrir revolution?
(Image: Egyptian Prime Minister Hisham Qandil. Credit: GIANLUIGI GUERCIA/AFP/GettyImages)
Last on