Edward Seaga - Former Jamaica Prime Minister
Former Jamaica prime minister Edward Seaga, a former key producer in the history of the island's popular music, has just produced a compilation album to celebrate 50 years of Jamaican music. He tells us why.
Book Of Kells
Dating from 800AD the Book of Kells is visited by over half a million people every year in Ireland. We talk to Bernard Meehan about his new book which allows readers to discover up close some of it's hidden secrets.
Juanjo Mena
We talk to the Spanish conductor Juanjo Mena who's produced an album celebrating the Catalonian composer Xavier Montsalvatge. He tells us why he thinks his work is unjustly overlooked these days.
Last on
Reggae Golden Jubilee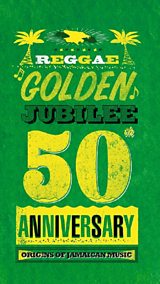 Edward Seaga has had an unusual double-career. Jamaica's longest-serving parliamentarian, before that, as a record-producer, he played a key role in developing the island's popular music. Now he's teamed up with the New York dancehall and Reggae label VP Records to produce a 4-disc box-set that - in the year in which Jamaica celebrates half-a-century of independence - celebrates half-a-century of its music.