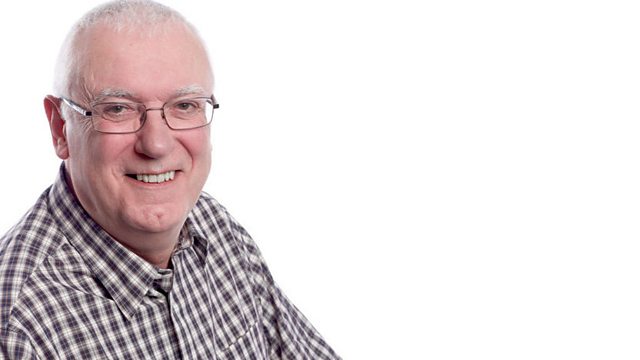 The Cartridge Years: 1969, 1975 and 1979
Richard turns back the clock with the hits and local headlines from 1969, 1975 and 1979.
Last on
November 1969 headlines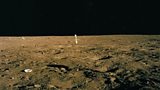 The R J Mitchell Spitfire museum was opened in Southampton.
Ted Bates was Saints manager.
The BH 7 Hovercraft was being trialled in The Solent
Saints played Portuguese side Vitor Guimares in the Fairs Cup.
National - International and Out of this World:
British Prime Minister: Harold Wilson
Indian Prime Minister: Mrs Gandhi
Ronald Biggs was on the run in Australia.
Bomb attacks on buildings in New York, including the General Motors block.
The crew of Apollo 12 were preparing to land on the moon. Charles 'Pete' Conrad Jr, Richard Gordon Jr and Alan Bean left earth on November 14th.
A VC-10 airliner of Nigerian Airways crashed on a flight from London to Lagos, killing all 87 on board.
Teachers were out on strike in their biggest pay protest yet. They are asking for a pay rise of £135 pa.
The Home Secretary announced new measures against football hooliganism. They included a code of behaviour for clubs, stewards to travel on football specials and close control over the issue of tickets.
Carry on Jungle Boy was being filmed at Pinewood with Sid James, Frankie Howerd, Joan Sims, Jackie Piper, Bernard Bresslaw, Terry Scott and Charles Hawtrey.
The RAC Rally came to a finish and out of the 151 cars that set out round Britain in the rally only 69 crossed the finish line near London Airport.
Plans were put forward for London's third airport to be built on the Thames Estuary.
The Ministry of Defence topped the sale of retired army horses for slaughter.
Duke of Edinburgh crticised Tom Jones TV show.
Joseph Kennedy died at the age of 81 in Massachusetts.
Students rioted at Tokyo airport.
Rabies outbreak in Folkestone.
Charles celebrated his 21st birthday with a party at Buckingham Palace.
November 1975 headlines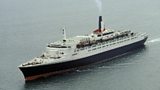 Cycle lanes were being trialled in Portsmouth.
400lb's of explosives, thought to belong to the IRA, were found in a Southampton tower block
The Queen & The Duke of Edinburgh visited the IBA headqurters in Winchester.
A Southampton woman was released from prison after spending 2 days in prison for not paying her £47 rates bill.
Cars passengers were stranded in Weymouth after dock workers in Jersey went on strike, demanding a £6 pay rise.
Farms were counting the cost after Sheep Scab was found in Hampshire.
The entire staff of the Weymouth Pavilion were sacked.
Bovington balloonists broke the world hot air ballooning record by flying non-stop across The Channel.
Bournemouth East MP John Cordle was put under police protection after threats against his life.
QEII was refitted in Southampton Docks
Southampton's Itchen Bridge was under construction.
The Walton's restaurant in London was bombed killing 2 and injuring 20.
General Franco died at the age of 82.
Ronald Reagan announced that he's going to run for American President.
Leaders of the 6 major economic nations met in France to discuss the economic crisis.
A collision between a naval frigate & a Panamanian tanker 13 miles out to sea produced an oil slick along the South Coast.
IRA prisoners ended their 27 day rooftop protest over conditions at Wormwood Scrubs.
Fibre Optic wires are tested as the future carrier of telephone calls.
Miss Puerto Rico is named Miss World at the Royal Albert Hall.
The Daily Express sacked 96 safety & maintenance men, leading to 3 day stoppage of the paper.
The government refused junior doctors demands for greater overtime payments.
An executive jet carrying a Chinese trade delegation crashes into a car in Guildford, killing a mother and her 5 children.
Miss World celebrated its 25th Anniversary.
2 men rescued from Radio Caroline after the ship broke its moorings.
Talks between the UK and Iceland about fishing limits broke down.
November 1979 headlines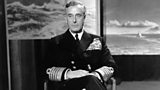 A special memorial service was held for Lord Mountbatten
Southampton County Council vote unanimously in favour of legalising prostitution.
Local government unions marched to Hampshire County Council headquarters in Winchester to oppose cuts.
Southampton based ice-skater finished 3rd in the British Championships.
Portsmouth Dockyard's plans for survival were met with anger by some of the 40,000 people who work at the docks.
The Sandford Pottery Chimney in Wareham in Dorset was demolished.
There was a search underway for oil in Kimmeridge in Dorset.
The government was criticised for spending £650,000 on restoring the Old Ship & Castle in Portsmouth.
Dr Barnes-Wallis, inventor of the bouncing bomb died
Prince Charles visited troops in Belfast.
The government were strongly in favour of NATO basing missiles in Europe.
The US Embassy in Iran was under siege from students who had taken hostages.
The Sunday Times went back on sale after nearly a year's absence due to industrial disputes.
A quarter of the British Leyland workforce stayed away from work in protest at sackings.
The appeal to raise money to send athletes to the 1980 Moscow Olympics was launched.
Anthony Blunt, who spied for the USSR, was traced to a flat in London.
Police released 3 letters the Yorkshire Ripper wrote about his killings.
A phone engineer who saved for 2 and a half years, flew to New York and back on Concorde, spending just 2 hours in New York.
The Lombard Rally started.
Wayne Sleep appeared in the ballet Adam's Rib.
Miss Burmuda won Miss World
British scientists make progress towards finding the first vaccine against the leprosy.
The Cambridge Footlights containing Hugh Laurie and Emma Thompson perform 'Friday Night... Saturday Morning'
Union representatives reject Ford's offer of a 16% pay rise.
After weeks of negotiations the Patriotic Front in Rhodesia accepted the UK governments proposals for a free election.