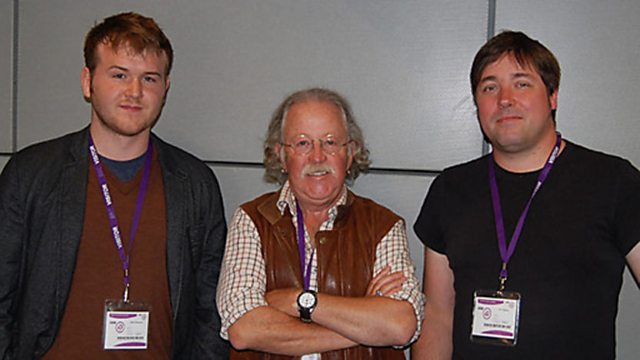 Bellowhead catch up with Mike Harding
Mike Harding's guests are John Spiers and Sam Sweeney from the all-conquering English folk supergroup, Bellowhead. John and Sam tell Mike about their new album, which sees them continue working with the acclaimed producer John Leckie (Stone Roses, Radiohead).
Bellowhead started in 2004 when John Spiers and Jon Boden invited jazz, brass and fellow folk musicians to form a band, which now has eleven full-time members. The group is renowned for its exciting live shows, and has won multiple BBC Radio 2 Folk Awards. Their last album, Hedonism, is one of the best selling independently released English folk albums ever.