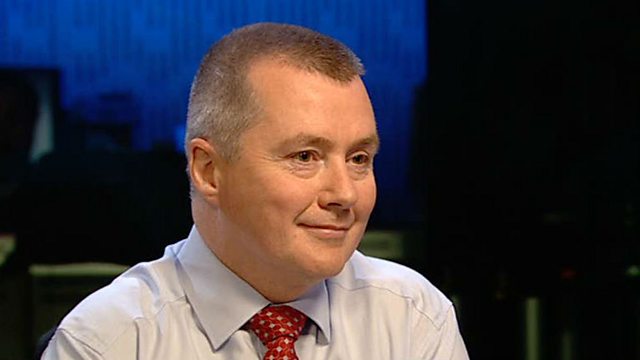 BA Boss Willie Walsh: Time to review mobile use on planes
Willie Walsh, chief executive of International Airlines Group - which includes British Airways and Iberia - says airlines should review the ban on using mobile phones on planes.
Speaking to Evan Davis on Radio 4's The Bottom Line, Mr Walsh said the current situation is "frustrating" and while he does not necessarily agree that passengers should be allowed to use phones while in the air - because of the potential annoyance to other passengers - he believes it is time for new clarification regarding the safe use of mobile phones on aircraft.
Willie Walsh appears on The Bottom Line on Thursday, 19 October on BBC Radio 4 at 20:30 BST.
Duration: