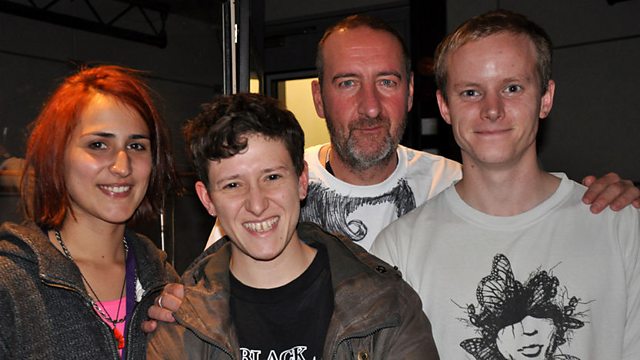 Micachu & The Shapes catch up with Marc Riley
Marc Riley is joined by the joyous sonic melting pot that is Micachu & The Shapes.
Micachu is Mica Levi, a classically trained musician/artist/inventor and the Shapes are Raisa Khan on keys and Marc Pell on drums. Together they are Micachu & The Shapes, and how we love them.
Their second LP was released earlier this year and continues the bands journey in sound which has no end point. Involving standard instruments they also add the unusual like vacuums, industrial and homemade inventions. After the first LP there have been many side projects which have included the London Philarmonic Orchestra, London Sinfonietta and a Huston Hip Hop collective.