Did You Know?

Soon after growing a beard, Castro discovered its advantages. It became a form of identification that prevented spies from infiltrating the guerrilla group (as they would need at least six months of beard-growing preparation), a symbol of the revolution and, lastly, not having to shave is more economical and frees up time in the morning for other activities such as reading and sport.

Archive

Archive clips reflect the broadcast standards and attitudes of their time, which may not accord to some current BBC editorial guidelines.
Cuba and the Cold War Collection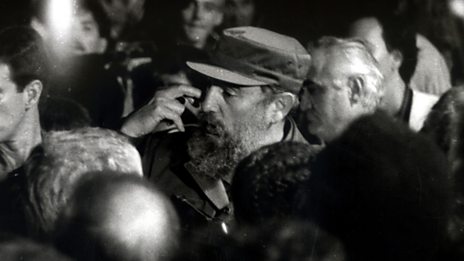 Clips from this programme are available as part of the Cuba and the Cold War Collection.