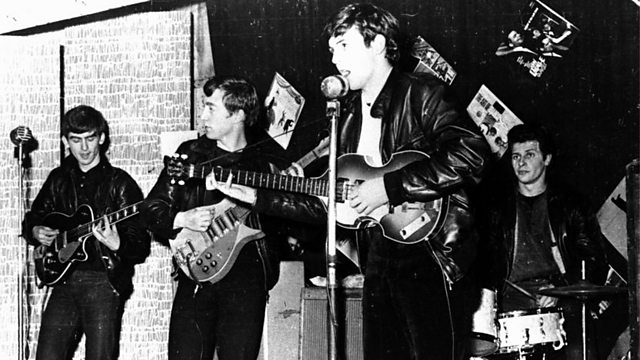 A Year in the Life: The Beatles 1962
A Year In The Life: Beatles '62 narrates the pivotal breakthrough year for the newly mop-topped Liverpool beat combo via the recollections of those who knew and worked alongside them in 1962.
An oral history narrated by Liverpool contemporary Roger McGough, A Year In The Life recounts a familiar tale via the less-familiar recollections of those who were vital to The Beatles development in 1962.
This excerpt from an hour-long programme tells of their unsuccessful January 1st audition for Decca records and how they were crowned the leading Liverpool group in the Merseybeat newspaper.
Contributors include Bill Harry (the editor of Merseybeat), Pete Best (their original drummer) and Mike Berry (who shared a bill with the group shortly before their national fame).
Featured in...
Radio 2 celebrates the 50th anniversary of the Beatles first hit back in 1962.

Music Highlights from BBC Radio 2

The best clips from Radio 2