TOKiMONSTA - Guest mix for Diplo
Duration: 58:14
TOKiMONSTA is in the mix for Diplo. Hold tight for plenty of exclusives and bass heavy tunes!

Tracklist:
- Ras G - Find Yourself
- The Gaslamp Killer - Apparitions
- Groundislava - Suicide Mission (feat Baths)
- Danny Brown - I Will (Knxwledge Refix)
- TOKiMONSTA - Torrence
- TOKiMONSTA - The Force feat. Kool Keith
- Dumfounded - Korean Jesus
- Free the Robots - Mutation Complete
- TOKiMONSTA - Cheese Smoothie
- JJ DOOM - Gun'nor
- Busdriver - Fire Hydrant (feat Das Racist)
- Kiat - High Society
- Foreign Beggars - Palm Of My Hand
- Suzi Analogue - Jump Rope
- Gavin - Suffah
- Onra - Blast
- Illumsphere - H808r
- Martyn - Oceana
- Starslinger - Bad B**ches (feat Stunnaman & LIL B)
- Flying Lotus - Sultan's Request
- kidkanevil - Sof**kinfrightnin (feat Dorian Concept)
- TOKiMONSTA - Bibimbap
- Kidsuke - Sgstep
- Airhead - Pyramid Lake
- The Weeknd vs TOKiMONSTA - Bright For This
- TOKiMONSTA - Unreleased
- TOKiMONSTA - Drinks Tray
- Mika Gao - 106 Banger
This clip is from
Zeds Dead and Tokimonsta go in the mix exclusively for Radio 1 and 1Xtra.
First broadcast: 14 Oct 2012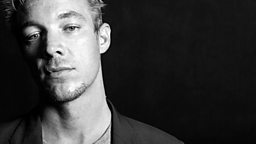 Featured in...
Enjoy the latest mixes, DJ sets and interviews as broadcast on BBC Radio.

Music Highlights from BBC Radio 1Xtra

Music highlights from the past week and beyond on BBC Radio 1.