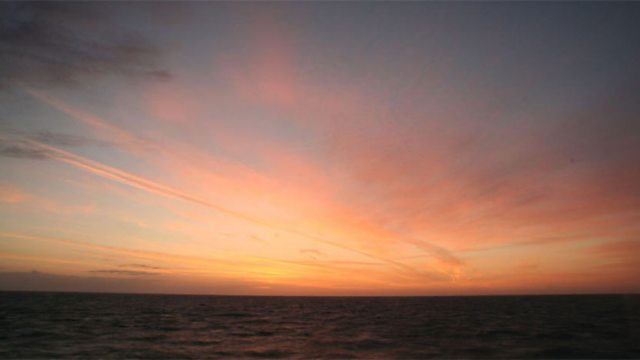 Thought for the Day - Lord Harries of Pentregarth - 12/10/2012
Good morning. A feeling that hovers round party conferences but never properly surfaces has to do with love of our country. It may sometimes be expressed in singing "Land of Hope and Glory", as it certainly does when Elgar's music is sung at the proms, but on the whole it is a subject we are shy of talking about. That's a pity. Some Christians believe that the teaching of Jesus forbids us to love one country more that another, because we should love people from every country equally. But this is to ignore the fact that before anything else we are people who live at a particular time, in a particular place, and that is where, from a religious point of view God has set us. It we are to learn to love more widely, we have to begin by loving the particular and local first. When Edward Thomas went off to fight in World War I a friend asked him what he was fighting for. He picked up some soil, and said "This". What meant everything to him were the paths and fields of England that he had walked and written about for so many years.
What is wrong is making love of our country the most important thing in life, giving it an absolute allegiance. But there were always those, like Edith Cavell, who died on this day in 1915, who knew that however much we might love our own country, there is a wider loyalty. Arrested in Belgium for helping prisoners of war escape she was shot by a German firing squad. But before she died she told the Anglican chaplain "Patriotism is not enough."-words now inscribed on her statue in Trafalgar Square.
Someone forced to test this idea to the very limit was Eric Lomax, author of The Railway Man who died this week. He had joined the army at the age of 19, was captured in the fall of Singapore, and sent to work on the notorious railway from Burma to what was then called Siam, where one in three allied prisoners died. After the war, traumatised by the event, he dreamed of getting his hands round the neck of his tormenter and beating him to death. Then, with the help of skilled medical help he worked though these memories and sought out the man who had tortured him. They arranged to meet on the bridge over the River Kwai and although Lomax arrived in an unforgiving mood he was so overcome by the deep contrition of the Japanese veteran, that after a few days they could even laugh and talk about their wartime experiences.
I do not think we should take this or similar stories as in any way taking away from the horror of what someone might have gone through. There is no easy forgetting or consolation. But there are people, like Eric Lomax, who at great personal cost, show us what it is both to have a deep love our country and to go beyond that with a wider loyalty.