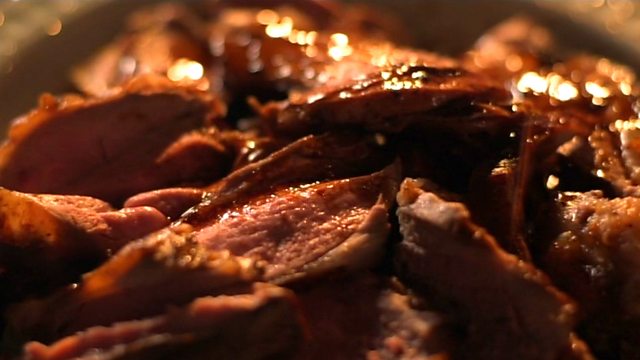 Butterflied leg of lamb
This has to be the easiest, speediest way of cooking a roast. I just give it a fast track marinating treatment with some balsamic vinegar, olive oil and salt. Once it's garlanded with bay leaves it's simply ravishing.
Ingredients: boned and butterflied leg of lamb, olive oil, balsamic vinegar, garlic, bay leaves, sea salt.