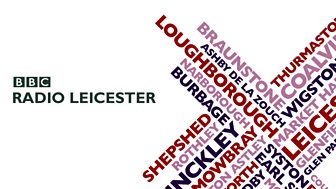 Clueless
The clue-based treasure hunt puts you in the driving seat. Challenge your local knowledge.
Clueless
The clue-solving treasure hunt which challenges your local and general knowledge and puts you in the driving seat each Sunday 9-12 noon.

Monica Winfield and Ady Damon have less than 3 hours to find the cryptic clues hidden across Leicestershire and Rutland... and, with a bit of luck, the final piece of treasure! Can you help them?

Ady in the radio car with driver Dale, has no navigational aids. No Sat Nav...no access to the internet or text messages...not even a map! Monica is studio-based and similarly isn't allowed to see any text messages or emails. She is allowed a map though.

Neither know where Ady and Dale will be heading-off to from the starting point after the first clue is revealed. What happens from then on is up to you!
Your calls to mission control on 0116 2511049 might steer them in the right direction...or send them off on a wild goose chase!

Help them to crack the cryptic clues set by the dastardly "Doctor" - because without you, they will be "Clueless"! 

Could you help the Doctor?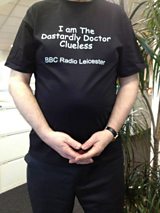 If you've got a great idea for a Clueless clue location in your town or village and you'd like to place a clue there for us one Sunday morning, then why not get in touch?
We can't guarantee to use your suggestion, but the Doctor is always on the look-out for new places to put clues! You can e-mail the Doctor on clueless@bbc.co.uk
Clueless on Facebook
Clueless has its own dedicated page on Facebook, where you can join in with the debate over the clues every Sunday morning and post your suggestions for what the answers are and where the radio car should be heading next.
Although Monica and Ady have no access to the internet so can't read your suggestions. You can also share your passion with fellow fans of the show, and catch up with all the latest news about the programme.