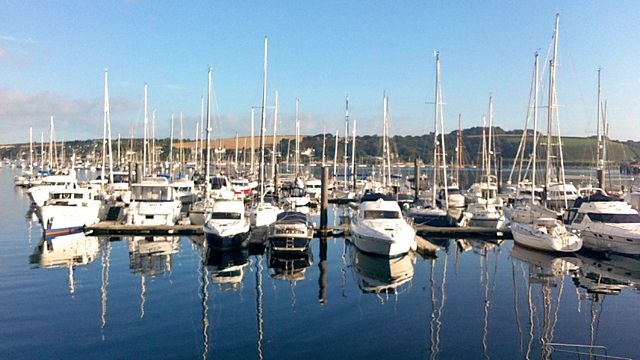 Falmouth National Maritime Museum 2
Fiona Bruce and the experts return to the National Maritime Museum in Falmouth as they discover more Cornish finds, including a collection of gruesome early medical instruments designed to promote bleeding. A rare work by sculptor Barbara Hepworth comes to light, and there is a remarkable story about a bronze horse that survived the bombing of Hiroshima.
Last on
More about Teddy Bears
At the Falmouth Roadshow, Bunny Campione set Fiona the task of working out which of these three teddy bears in the Basic worth £80, which is the better at £600 and which is worth a whopping £4000!
What's in a name?
You may know already that teddy bears are named after the American President Theodore Roosevelt whose nickname was of course, 'Teddy'. In 1902 Roosevelt was on a hunting trip and came across an old injured bear that his guides had tied to a tree. Roosevelt showed his compassionate side and said he wouldn't shoot the bear for sport. This story became the subject of a political cartoon and caught the attention of a shopkeeper called Morris Michtom. He made some stuffed toy bears and called them 'Teddy's Bears' – the name caught on.
What to look for?
The most important thing is that your Teddy has all of his limbs intact. If he's lost an eye, or the pads off his feet they can probably be easily replaced, but most bears are made from Mohair and it would be almost impossible to match up the fur; so the ears, arms and legs all need to be there.
The next important thing to do is identify the maker. If it's unmarked, it might not be worth a huge amount, but some of the well-known names, like Steiff, can be worth big money.
Another factor to look out for is his voice – lots of teddy bears will make a noise when you turn them over and it's good to check if this still works.
It's also worth noting the colour. A majority of bears come in a natural beige/brown colour but some of the rarer antique bears will be made with black or white fur – these might just be worth more money.
So which is which?
(See picture gallery)
BASIC – The basic bear here is in good condition but the maker is unknown. It's an early bear dating from 1910 and it was not common at this time for manufacturers to add their mark.
BETTER – This bear dates from 1912 and is by an early English factory; J K Farnell. You can tell this by the stitching on the paw.
BEST – This bear is the most valuable because it is made by the German company Steiff. Steiff bears can be identified by a button placed in the bear's ear. Sometimes this button has been removed by a previous owner so it might be worth looking to see if there is a hole where it once was.
Steiff
In 1902, at the same time Michtom was making teddy bears in America, Steiff started producing a range of stuffed animals (including bears), in Germany. These early toys were made to look very life-like and weren't the jointed, cute teddy bears that we're used to seeing now.
Credits
| Role | Contributor |
| --- | --- |
| Series Editor | Simon Shaw |
| Series Editor | Simon Shaw |
| Presenter | Fiona Bruce |
| Presenter | Fiona Bruce |
| Producer | Michele Burgess |
| Producer | Michele Burgess |