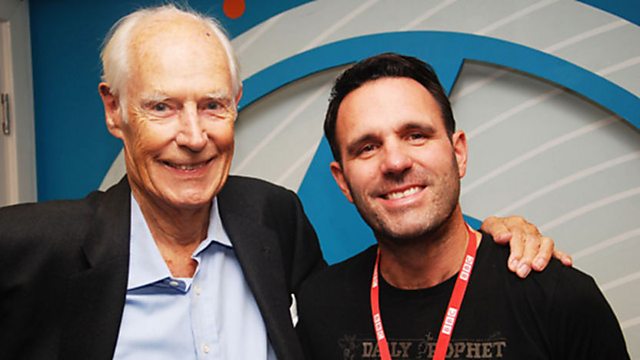 Sir George Martin chats to Shaun Keaveny
Shaun Keavney chats to legendary producer Sir George Martin about his new DVD.
Produced By George Martin DVD is a feature-length profile of Britain's most celebrated record producer. In this very personal film Sir George talks about his childhood, his war experience and his early days as a music student.
George Martin has had a career like none other. In the early 50s he joined EMI/Parlophone and started working on orchestral music, music for children and single handedly pioneered a range of hugely successful comedy records with Peter Sellers, Spike Milligan. Peter Ustinov and others. Then, in 1962, he signed The Beatles and everything changed. Together, George Martin and The Beatles revolutionised pop music and recording techniques, forging probably the greatest producer/artist collaboration there will ever be.
Originally broadcast to great acclaim in 2011, as part of the BBC's Arena series, the DVD contains over 50 minutes of additional interviews not included in the TV broadcast version. These extras include contributions from Rick Rubin, T Bone Burnett, Howard Goodall, Jimmy Webb and Ken Scott.
Featured in...
Record producer Sir George Martin, known as the "fifth Beatle", has died, aged 90.

Watch and listen to the very best music moments brought to you from BBC 6 Music.