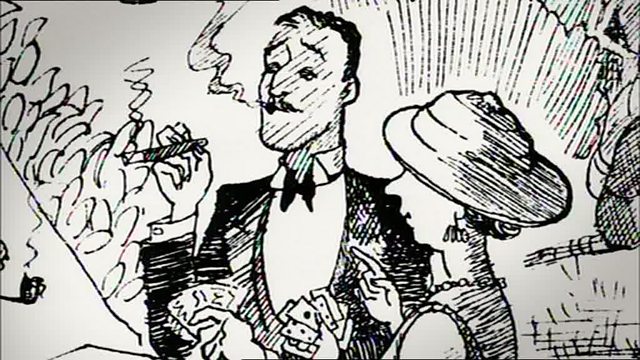 'The British Character'
In the 1930s, the British became increasingly self-aware of their national stereotypes and some even began gently to mock the evident increasing anachronism of the Stiff Upper Lip.
Here Ian Hislop visits the British Cartoon Archive in Canterbury to view a much-loved series of cartoons entitled The British Character which ran for several years in 'Punch' magazine. They were the work of Graham Laidler, under the pen-name Pont, and Ian has the privilege of getting his hands on some of the best and funniest examples.