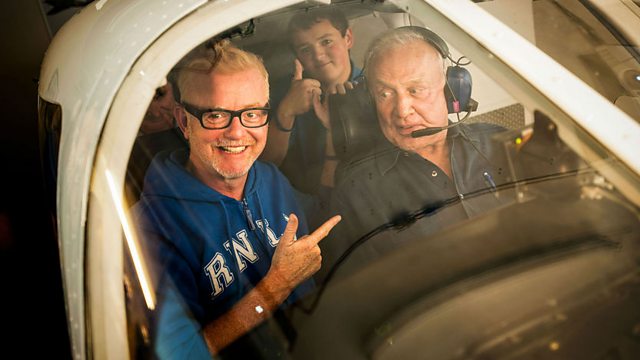 Buzz Aldrin on Felix Baumgartner: "I'm not sure I would want to do that!"
The second man to ever set foot on the moon, Buzz Aldrin tells Chris Evans he wouldn't want to take on the challenge that Felix Baumgartner has set himself - to skydive from the edge of space!
The Austrian skydiver Felix Baumgartner will attempt to become the first human to break the sound barrier unaided by a vehicle.
Featured in...
The very best of the week's audio and video clips from BBC Radio 2.

The best clips from Radio 2