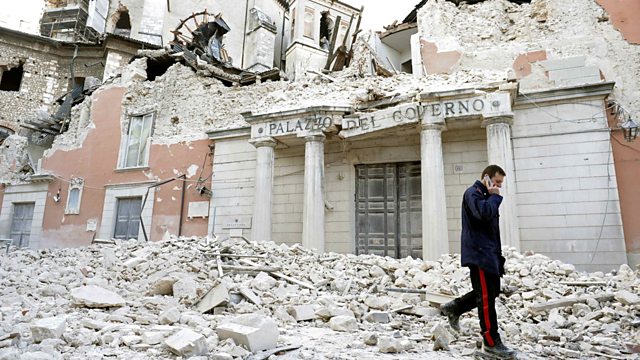 Predicting L'Aquila Earthquake: is it right to blame the scientists?
This week six scientists and one ex-government official were sentenced to six years in prison for multiple manslaughter. Part of the case against them was the falsely reassuring comments they made before the earthquake struck. On More or Less this week we look at how the probability of an earthquake is estimated. And how will this case effect scientists giving advice in the future?
Plus, Rahul Gandhi, leader of the Congress party, has caused a political storm in India by claiming that 70% of the youth in Punjab are drug addicts. More or Less explains why the figure is wrong - it comes from a gross misreading of the research - but there certainly is a serious drug problem in Punjab.
(Image: An Italian military carabinieri walking on debris past destroyed buildings after an earthquake in L'Aquila. Credit: REUTERS/Alessandro Bianchi/Files)
Last on
Sat 27 Oct 2012
22:50

GMT