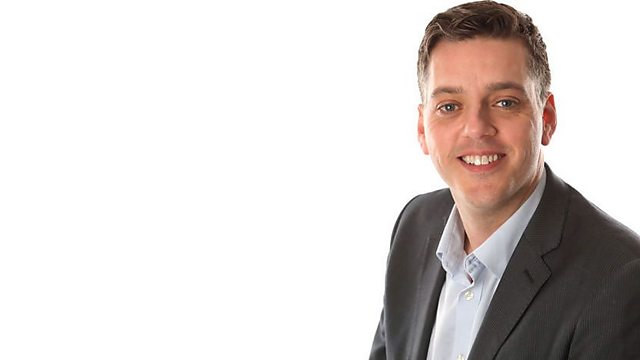 Hurricane Sandy, Jimmy Savile memorabilia and odd foods
Iain brings you the latest on Hurricane Sandy with our reporters live in New York.
BBC Three Counties radio has found there's a demand for Jimmy Savile merchandise despite the sex abuse allegations which surround him.
And a restaurant in London is selling chicken on a brick. Iain speaks to Pam Brunning from The Food and Wine Journal about odd food, like live ants.
Last on