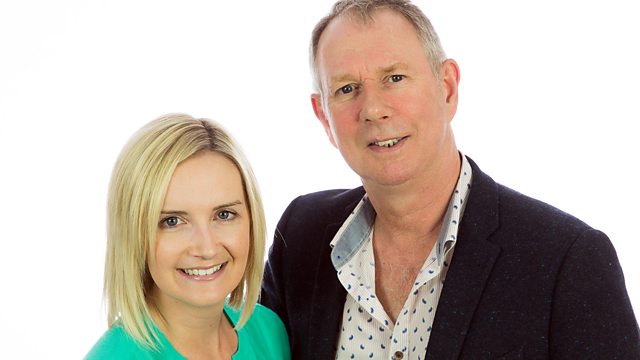 Panorama investigates why Newsnight dropped Jimmy Savile programme
The BBC's Panorama programme broadcast a special report last night - examining the reasons why a Newsnight investigation into Jimmy Savile was dropped. The BBC has denied that pressure was put on the Newsnight editor - Peter Rippon - to drop the story last December.
A journalist who was working on the Newsnight report has said he feared if the story was not run the BBC would be accused of a ''cover-up'' and there would be a risk of ''substantial damage'' to its reputation'' (06:07, 07:07 and 08:08).
Kent is being used as the gateway for what many are describing as a cruel and illegal trade in puppies. Changes in the rules on bringing dogs into this country mean that hundreds of puppies, some believed to be too young to have been taken from their mothers, are brought through Dover in terrible conditions before being sold on (06:12, 07:12 and 08:12).
A Kent MP will be switching from rail to road for his journey to Westminster this morning to highlight his concerns about the problems facing those who commute by train.
Gordon Henderson, who is MP for Sittingbourne and Sheppey, says it is unfair that Kent commuters have faced a higher rise in the price they pay for a ticket, but a reduction in the service they are getting. He believes that if more people change to coach travel, it may galvanise the rail operators into action. We speak to Gordon on his journey (06:52, 07:55 and 08:53).
Last on