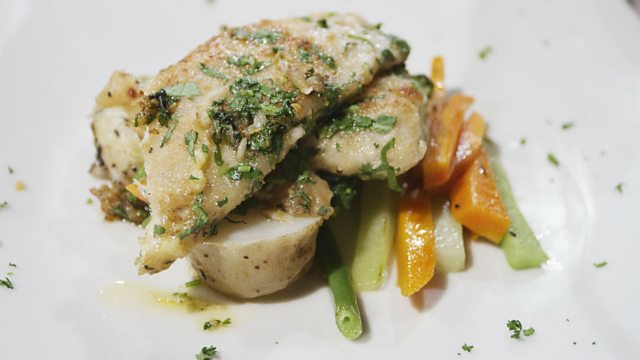 Can't See Will Cook: Cod Eleanor
Geordie food cooked in west London. Ian Macrae goes back to his Newcastle roots showing Richard Lane how to make Cod Eleanor, accompanied by the dulcet tones of Lindisfarne. Some great gadget tips too.
Part of the Can't See Will Cook series. Introduced by Peter White.