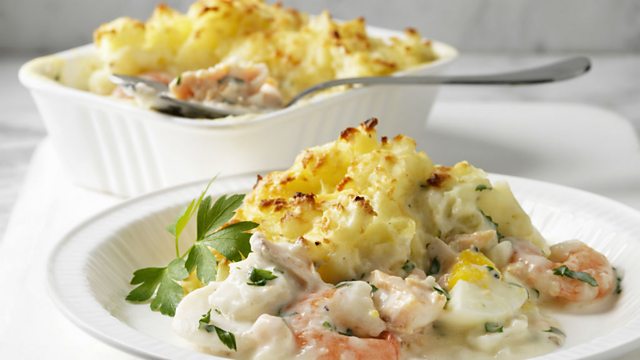 Can't See Will Cook: Scroggie Fish Pie
Sadly missed after passing away earlier this year, Ann Scroggie's no-nonsense Mrs Beaton approach to cooking exemplified by a classic with a twist: Scroggie (fish) pie.
She talks to Richard Lane for In Touch.
Part of the Can't See Will Cook series. Introduced by Peter White.