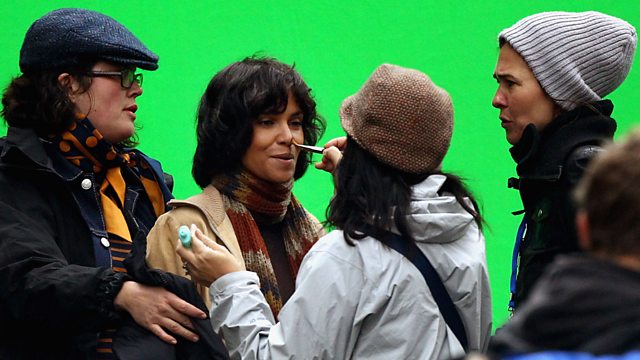 Cloud Atlas: Bringing this ambitious book to the big screen
The best of the world's arts, film, music and literature brought to you every day. Presented by Harriett Gilbert.
Cloud Atlas
Directed by Lana and Andy Wachowski and Tom Tykwer, this film adaptation of David Mitchell's novel opens in the US this week. Production designer Uli Hanisch talks about bringing this very ambitious book to the screen.
Commonwealth Short Story Prize 2013
Are you an aspiring short story writer? The Malaysian author Tash Aw, a judge on this year's panel for the Commonwealth Writers award, tells you what he'll be looking for in the winning entry of 2013 Commonwealth Short Story Prize.
- Awarded for the best piece of unpublished short fiction (2000-5000 words). Regional winners receive £1,000 and the overall winner receives £5,000.
- Submissions must be made by the author of the short story.
- Closing date Tuesday 4 December 2012 (12 noon GMT)
For the first time books and short stories translated into English from other languages are also eligible.
For further information and the online entry form visit the link below.
Yash Chopra
We mark the death of a father figure of Bollywood, Yash Chopra who died at the weekend aged 80.
Picture shows Halle Berry on the set of new film Cloud Atlas. Photo by Jeff J Mitchell/Getty Images.
Last on
Tue 23 Oct 2012
08:32

GMT