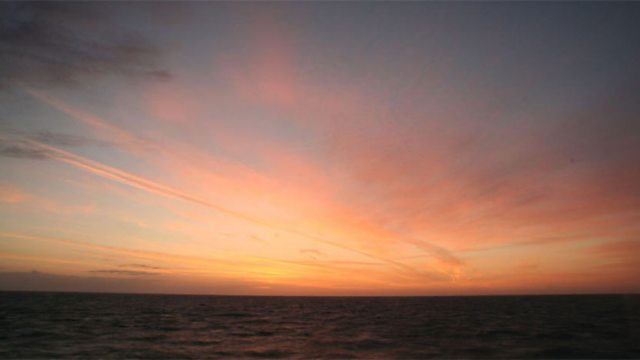 Thought for the Day - Rt Rev Graham James - 01/10/2012
Good morning. Over the weekend it was reported that protests had caused a theatre in the southern Russian city of Rostov to cancel a forthcoming production of Jesus Christ Superstar. Those who protested apparently claimed the show projected the wrong image of Jesus Christ. They also said it offended against a new Russian law protecting the rights of believers.
Just over a week ago I was at London's O2 Arena for the first night of an epic production of the very same Jesus Christ Superstar. It's now on tour. The former Radio One DJ, Chris Moyles, steals the show as Herod, playing the part as a game-show host, demanding to know from the audience whether this Jesus is a Lord or a fraud. I wasn't offended and in the light of the news from Russia I'm wondering why.
The central character in Jesus Christ Superstar is the very antithesis of a strong leader or someone wielding great power. He seems weary, easy to mock, put upon. He doesn't dazzle. He's scarcely a superstar at all. He doesn't even get the best songs. Only the moving but lonely soliloquy in Gethsemane really does him justice, and that finishes with betrayal. This latest British production has last year's riots and the Occupy camp at St Paul's as a backdrop. But the lyrics of the show suggest this Jesus is something more than a political agitator challenging capitalism. He seems to have an uncanny capacity to make everyone uncomfortable.
This complicates the vexed question of offending religious feelings. In this country inciting religious hatred is against the law, though it's curiously hard to define. But in the lower House of the Russian Parliament legislation is being considered which would make it a crime to offend "the religious feelings of citizens". That's much more problematic.
The irony is that offending religious feelings is precisely what Jesus did, as Lloyd-Webber's musical illustrates rather well. If religious feelings were to include self-righteousness and complacency, why shouldn't they be offended against?
A world which eliminated all forms of offence to our feelings wouldn't be one where we would mature spiritually or emotionally. Some of the most disconcerting things I hear are said in church when the scriptures are read. It isn't comfortable to be told to love your enemies and do good to those who hate you. Or to be instructed to bless those who curse you and pray for those who abuse you. It's easy to see why some people would find such things offensive. Somehow forty years after its first production Jesus Christ Superstar can still disturb. That's one of its great virtues.