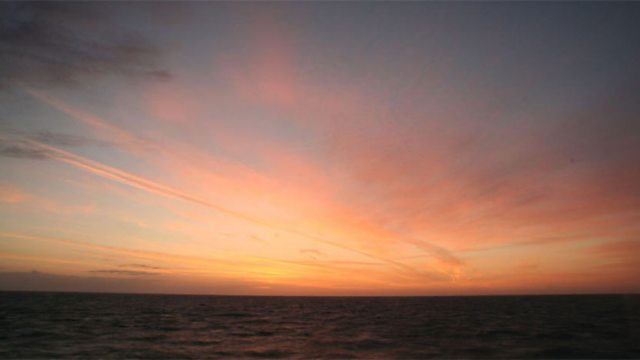 Thought for the Day - Anne Atkins - 27/09/2012
It was heart-rending, the story on this programme yesterday about Affiong, a sixteen year old Nigerian who ran away from home to have her baby. Penniless, destitute and facing her delivery unaided, she accepted board, lodging and medical care from a refuge in exchange for her child - a terrible bargain in a world where the rich can pay to
adopt. What else could she do? Distraught and tearful, she explained to the reporter that she was threatened with prison if she went back on her signed agreement.
A cruel twist was that Affiong's own father didn't know where she was either, feared for her death and prayed continually with his church for her safe return. What could be worse than the loss of your child? I recently finished Kate McCann's book Madeleine, so unutterably harrowing that the story still haunts me long after I closed the book. Friends of mine longed and expected to care for their grandchildren when the mother became incapable, but the children were fostered out to strangers, they know not where or why. It has devastated their lives, and left my friend too depressed to work and now dependent on the state himself.
So no surprise that Megan Stammers is on the front page of every newspaper. Until I had children myself I never realised that you can care about someone else's welfare far more than your own. Nor that losing a child can hurt even more than losing a parent. The knowledge that Megan might be old enough to come home of her own accord doesn't
necessarily dull her parents' pain.
One of our children went missing for nearly two days, before becoming a teenager. Telling the editor of a newspaper I wrote for that the Police said publicity could help, I momentary had cold feet. "Will I regret this dreadfully?" I asked him, about going public. He was a
parent himself. "When your child walks through that door," he said,
"you won't care what you've done."
And yet our missing offspring had no idea that we might have been even anxious, let alone beside ourselves with worry and inconsolable with grief.
When we're young, it doesn't occur to us that our parents could be vulnerable or hurting. And when, or indeed if, we contemplate a relationship with God, we don't imagine that He might be too. But have you never lost an animal you cared for? the story-teller from Nazareth asked his audience. Or a precious piece of jewellery? Worst of all, had a child walk out on you? If you have, you'll understand the wild rejoicing in Heaven, when just one of you comes home.
I did, when our child was restored to us. Thank God, Affiong was at last reunited with her baby, and now has her little son Daniel. I pray that Megan's family will soon have similar good news.