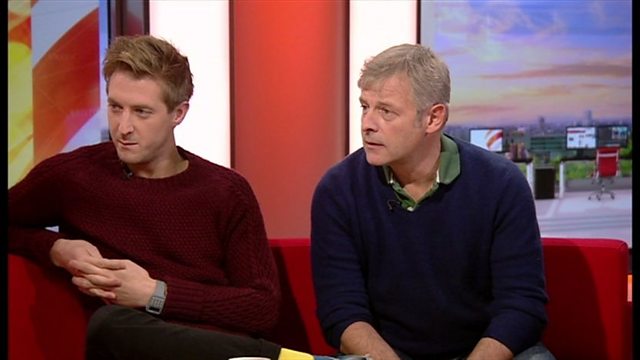 Doctor Who star Arthur Darvill on his new role in Our Boys
We spoke to Arthur about a stage version of Our Boys along with the writer of the story Jonathan Lewis.
Jonathan explains that the story is based on his own experiences of life in a military hospital which makes the play very funny and very honest.
Arthur tells us that he has met some fantastic young soldiers who have been injured in conflict as part of his preparation for his role as Parry
Arthur also tells us about his forthcoming exit from Doctor Who saying people should be ready for tears.
Arthur will be in Doctor Who on Saturday on BBC One at 7.20pm.
The play 'Our Boys' opens at the Duchess Theatre on Wednesday 3rd October, with previews from Wednesday 26 September.