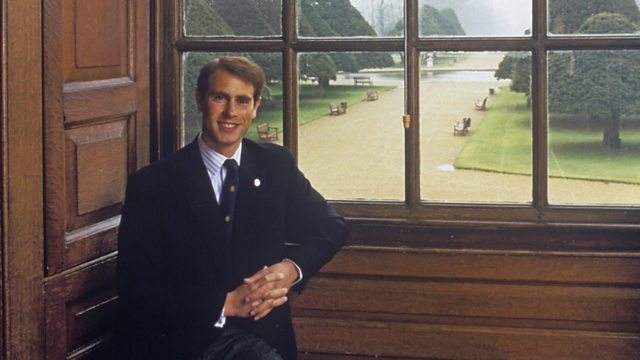 Episode 2
HRH Prince Edward continues in his exploration of his father's Duke of Edinburgh Award scheme.In this programme Prince Edward follows a group of blind and partially sighted children, who through the use of braille maps and other navigation tools, trek across the bumpy climes of North Wales. Edward also encounters a group of enthusiastic teens who visited the Scottish Highlands, and becomes captivated by their gripping adventure stories.
Last on
Did You Know?
The inspiration behind the Duke of Edinburgh's Award was Kurt Hahn, who founded and directed Gordonstoun school, where the Duke of Edinburgh spent some of his formative years, in the 1930s. Hahn had previously run a school in Germany, but was arrested in 1933 due to a critical pamphlet he had written about the new Nazi government, and because he was Jewish. He became a British citizen in 1938.
Archive
Archive programmes available on iPlayer reflect the broadcast standards and attitudes of their time, which may not accord to some current BBC editorial guidelines. We aim to select programmes which can be shown in their entirety but in some cases edits are required. In these cases, edits are kept to a minimum and are made only for technical reasons.