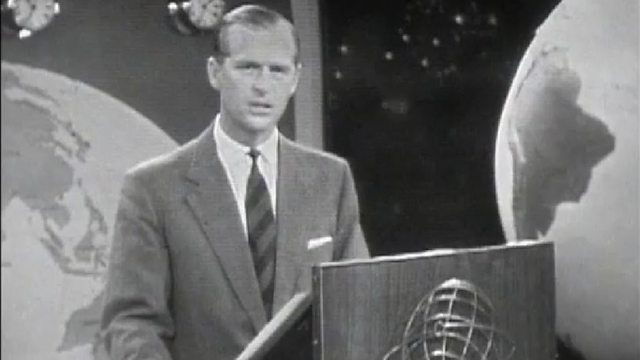 The Restless Sphere: The Story of the International Geophysical Year
From the Royal Society quarters in London HRH Prince Phillip, Duke of Edinburgh tells the story of the International Geophysical Year.Scientists from across the globe collaborated in their efforts to investigate and explain universal and geophysical natural phenomenon. The International Geophysical Year project encompassed an unprecedented global-scale scientific discovery operation, with researchers stationed all across the globe seeking to unearth the natural philosophical secrets of the earth. Using an array of new technologies scientists hope to capture and explain how the earth has come to exist in its current state. HRH Price Phillip presents the programme, accompanied by commentary from Richard Dimbleby, plus speeches by Sir Cyril Hinshelwood, Royal Society President.
Did You Know?
The International Geophysical Year ran from July 1, 1957, to December 31, 1958. During this year the USSR launched Sputnik 1 and the USA set up NASA.
Archive
Archive programmes available on iPlayer reflect the broadcast standards and attitudes of their time, which may not accord to some current BBC editorial guidelines. We aim to select programmes which can be shown in their entirety but in some cases edits are required. In these cases, edits are kept to a minimum and are made only for technical reasons.