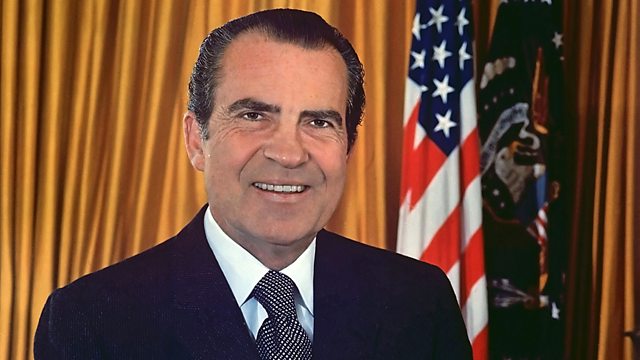 Richard Nixon re-elected President, 1972
Listen in pop-out player
Nixon's landslide victory, how close he came to winning in 1960, and why middle class Americans have been moving to the right as they have fled the city centres for the suburbs.
Last on
Featured in...
Nixon and Watergate

—

Letter from America by Alistair Cooke

The story of Richard Nixon, from his re-election, through to his disgrace after Watergate.

Alistair Cooke reports on presidents – FDR, Truman, JFK, LBJ, Nixon, Ford, Carter, Reagan…

It ain't over till the last vote is counted. Great moments from US presidential races.