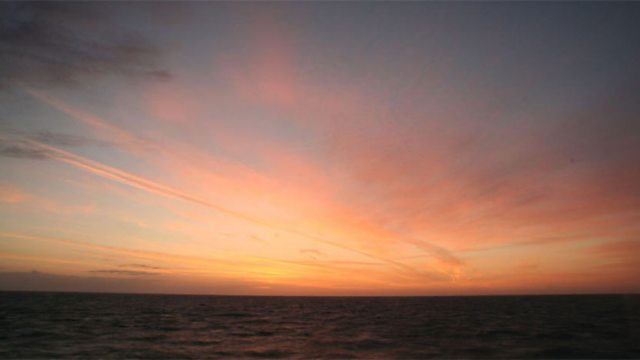 Thought for the Day - John Bell - 17/09/2012
I was preaching yesterday at a service to mark the beginning of the new academic year at Edinburgh University. People of all major world faiths were present, and afterwards I was drawn into conversation with
students about the protests in different parts of the Muslim world in reaction to the American film which defames the prophet Mohammed.
As we spoke, I was aware that we were not reacting to a global emergency. Rather our attention was being commandeered by events which were started by the self-publicising activity of extremists in the
USA.
On the way home in the train, I remembered a book which I read earlier in the year. It's called the Psychopath Test by the journalist Jon Ronson. In it, Ronson highlights the work of a British psychologist who devised a twenty point scheme of assessment to identify a psychopathic
personality.
I dearly wish that this test could be tried on religious
fundamentalists, because when I hear about a crusade against Islam on the one hand, or vehement and at times violent opposition to Western nations on the other, I suspect there may be an understandable sensitivity or there may be an undiagnosed psychosis or some deep character trait.
Religion and madness have long been associated. In the Bible, King Saul, the judges Samson, Jepthah, Abimilech and the disciple Judas exhibit irrational behaviour. God has a history of having to cope with people on the edge.
So it is right that the Coptic Church in Egypt and the President of Libya should have distanced themselves from the extremists. While there is no single explanation for the violence of recent days, it is incumbent on those of us who long for a just and peaceful world to do more than complain We need to ensure that our perspectives are not
conditioned by those on the extremes. We need to be open to befriending people whose faith or ethical perspective is different from our own. Thereby we help diffuse tension and eradicate fear.
My doctor is a Muslim. Were I to go to her tomorrow, I would not hold her answerable for the storming of embassies in the Middle East. Nor would I expect her to hold me accountable for the video footage of a sensationalist in California. We are not beholden to bigotry.
Politicians need always to be working at soft diplomacy where military intervention is a possible but inadequate response in the long term. We, the public, also have to work for peace by understanding difference rather than suspecting it.