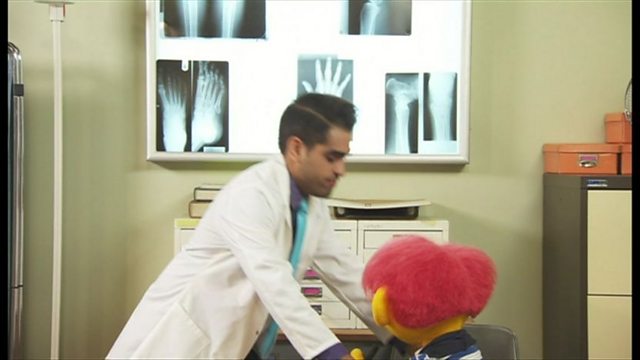 Helping young children to understand illness
Dr Ranj Singh and Dr Chris Van Tulleken talk about their new shows "Get Well Soon" and "Operation Ouch" which teach children about illness.
Dr Ranj Singh's show "Get Well Soon" is aimed at the under 6's and will be on Cbeebies.
Dr Chris Van Tulleken 's "Operation Ouch" is aimed at 8- 12 year olds and will be on CBBC.
Both doctors say that by demystifying the medical process and making it entertaining for young children it can help children to understand illness and why they have to go to hospitals or to see a doctor.
Get Well Soon will be on Cbeebies and Operation Ouch on CBBC at the end of this month.