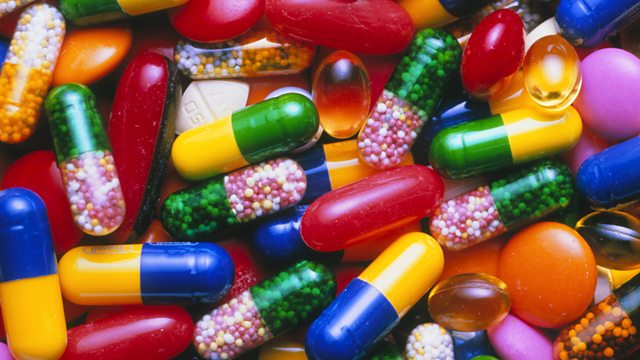 End of Drug Discovery
We are in desperate need of new medicines for the major diseases facing us in the 21st Century such as Alzheimer's and obesity. And we are running out of antibiotics that are effective against bacteria that are now resistant to many old varieties. As bringing new and improved drugs to patients becomes more difficult and more expensive - it can take 20 years and around $1 billion to bring a medicine to market - Geoff Watts asks what's gone wrong and what can be done to get new pharmaceutical treatments to patients.
Geoff talks to a number of researchers who have worked both within the pharmaceutical industry and publicly funded laboratories to get their views on why the source of drugs has dried up. These include Dr Patrick Vallance, of global pharmaceutical giant GSK, Professor Paul Workman of the Institute of Cancer Research, and Professor Chas Bountra of Oxford University's Structural Genomics Consortium.
They argue that the age of the blockbuster drug which can treat millions of patients is over and that we don't know enough science to be able to find treatments for conditions like Alzheimer's disease. Tilli Tansey, Professor of the History of Modern Medical Science at Queen Mary University in London puts the state of drug discovery in its historical context.
(Image: Pills and capsules. Credit: Science Photo Library)
Last on
Sun 14 Oct 2012
23:32

GMT