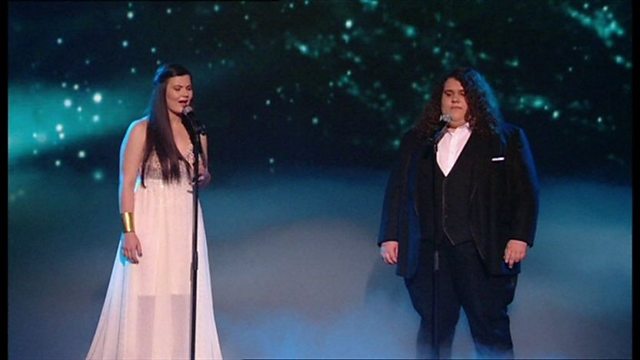 How Jonathan and Charlotte forced Simon Cowell to say sorry
When Jonathan and Charlotte started singing on Britain's Got Talent they took everyone by surprise. Jonathan had the opera voice, and Charlotte sang pop.
Simon Cowell tried to split them up saying it did not work but had to apologise for that lack of foresight.
They tell us about their experiences on Britain's Got Talent and about their new material.
Jonathan and Charlotte's new album Together is out next Monday 24th September.