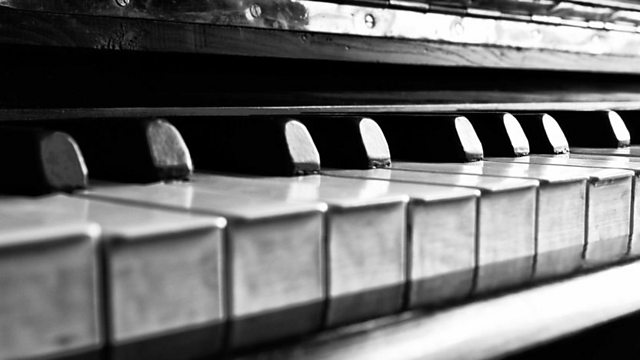 Leeds International Piano Competition: 2012 - Prize Winners' Gala Recital
Petroc Trelawny introduces the 2012 Leeds International Piano Competition Prize-Winners' Gala Recital from the Great Hall of the University of Leeds featuring each of this year's six finalists in a solo recital performance.
Jayson Gillham:
Bach: Toccata in C minor BWV 911
Liszt: Etude d'execution transcendate, S139, No. 5 'Feux Follets'
Federico Colli:
Schubert: Impromptu No. 2 in A-flat Major Op. Posth. 142
Mozart: Sonata in G major K283
Andrew Tyson:
Chopin: Mazurkas Opus 59 Nos 1 to 3
Chopin: Preludes. Op28:
No 24 in D minor
No 4 in E minor
No 15 in D Flat 'Raindrop'
No 2 in A Major
Louis Schwizgebel:
Ravel: Gaspard de la nuit: Ondine
Schubert/Liszt: Erlkonig s558 No 4
Jiayan Sun:
Bartok: Out of doors "Szabadban" BB89, Sz. 81
Andrejs Osokins:
Schumann/Liszt Widmung Opus 25 No. 1/S566
Wagner/Liszt Isolde's Liebestod, S447
This event forms part of a six-week celebration of the piano, piano-people, pianists and pianism - "Piano Season on the BBC".