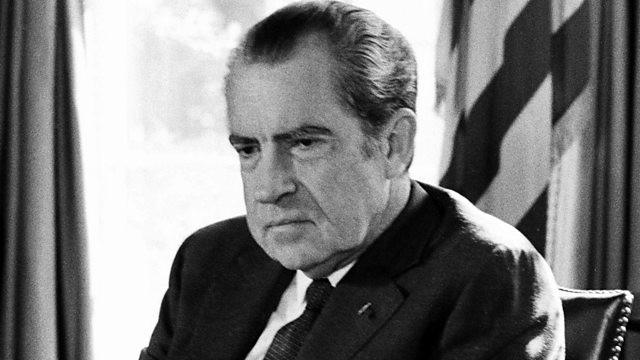 Nixon, 'and the rest you know'...
Listen in pop-out player
How the wistful sign off "and the rest you know" at the end of Alistair Cooke's letter on how congressional moves to impeach Richard Nixon came about.
Last on
Nixon's changing explanations of the events leading to Watergate.
Featured in...
Bill Clinton's first term from gays in the military to attempted healthcare reform..

Nixon and Watergate

—

Letter from America by Alistair Cooke

The story of Richard Nixon, from his re-election, through to his disgrace after Watergate.