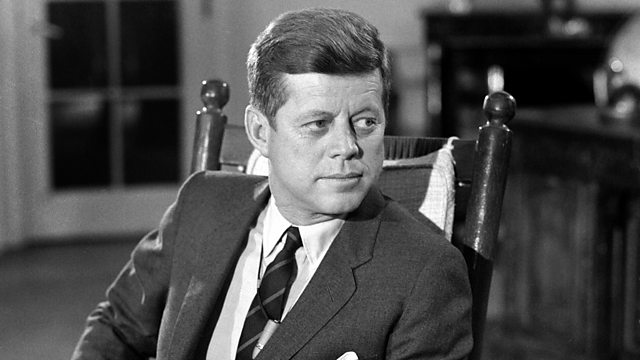 Thirtieth anniversary of Kennedy assassination, 1993
Listen in pop-out player
Searching for a fair evaluation of John F Kennedy's life, 30 years after his assasination and how the significance of anniversaries is transformed by historical revisions.
Last on
The death of J F Kennedy (1917-1963), the first president of the television age.

Cooke's eyewitness account of the assassination of Bobby Kennedy (1925-1968).
Featured in...
A collection to mark the anniversary of John F. Kennedy's assassination.

Alistair Cooke reports on presidents – FDR, Truman, JFK, LBJ, Nixon, Ford, Carter, Reagan…

Link through to Alistair Cooke's original scripts, at Boston University's HGARC.