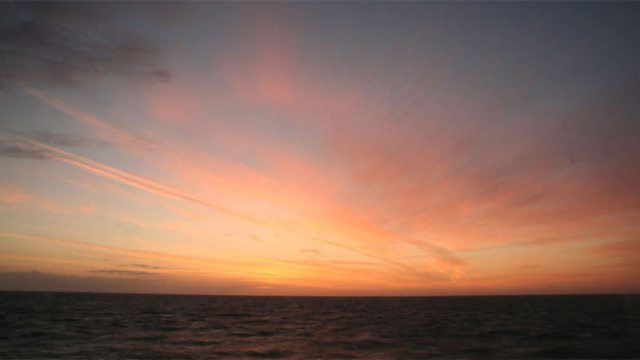 Thought for the Day - Rev Rob Marshall - 12/09/2012
Good Morning
Just when we thought that every kind of modern sporting parable in the book had been exhausted Andy Murray popped up in the early hours of yesterday to break the habit of a British lifetime and seal a grand slam men's tennis title.
Murray's extraordinary summer and his admirable and absolute persistence after being so near and yet so far from that first elusive grand slam stands out as remarkable. It is surely the icing on an already well decorated summer cake of sport.
Pick yourself up, dust yourself off and start all over again are the lyrics of a Dorothy Fields song from the last century. The idea is lovely and admirable but we all know that such determination and patience, particularly from a starting point of disappointment, or even defeat, is far from easy.
And of course persistence can have its dark side. How many of those shady Shakespearean characters come to mind when, like Iago for instance, their persistence towards evil, motivated by sinfulness, knows no bounds?
But Andy Murray has displayed positive persistence over quite a time now and we know that such strength of character is reliant on much more than physical development. Time and again, in both the Olympics and Paralympics, we saw the same thing: athletes called on to develop an inner strength as part of their daily training regimes. Athletes find this in a variety of ways.
Over many centuries many of the great Christian spiritual writers, the Church Fathers in particular, regarded their inner strength as being inspired both from the great prayers of the Old Testament – Lord let me never give in, give up, give way – and from the teaching of Jesus himself. It is not difficult to sum up the Christian Gospel as an essay in the kind of persistence which sees us believing that we can overcome all obstacles if we have such faith – whatever is put in our way.
Pope Gregory suggested that persistence is essential if any good is to come of our lives: "as the voice of truth tells us" he writes "whoever perseveres to the end will be saved."
St Paul also love the theme of persistence, when he gleaned that some of the Early Churches were slacking in keeping going a discipline of hard work and dedication. His advice, when writing to the Church at Galatia, was that when we are at the point of giving up on something or someone there are three things to remember: First, don't get tired. Secondly, Don't ever give up. And most important of all: You will then, through persistence, reap your true reward.