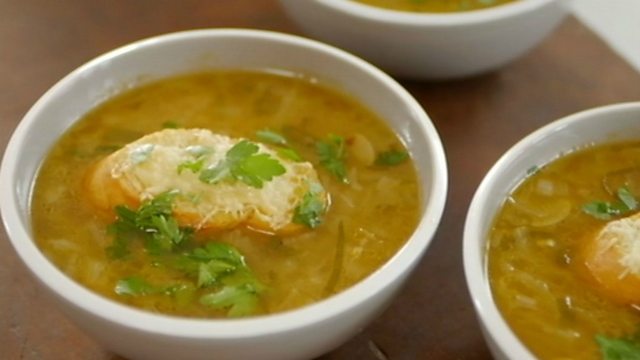 French onion and sage soup
I really do love a good bowl of French onion soup. This is best made with a fresh stock from the butchers, but a supermarket one (not from concentrate) will do just fine too.
I sometimes stick the cooked soup in a flask to have when I am on the go. A lovely luscious soup for a lunchtime treat.
Duration: