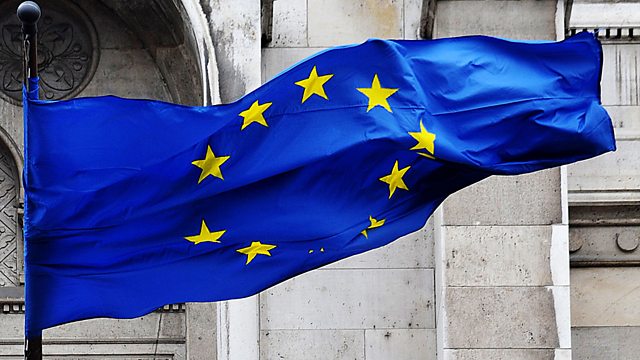 Guy Verhofstadt and Richard Ashworth – Members of The European Parliament
Europe's economic crisis has pushed its governments further and faster down the road of economic integration than many might have expected.
But it is also raising serious questions about countries' individual powers and identity.
At a time when the people of Europe say they've never trusted the EU less what is the European Union's ultimate goal - to be a federal super-state or a looser union based on common economic goals?
Katya Adler has gone to the heart of EU business, Brussels, to the European Parliament to talk to British Conservative MEP Richard Ashworth and to Guy Verhofstadt, former Belgian Prime Minister, now the leader of the Alliance of Liberals and Democrats for Europe.
Where is the EU project going and are the people of Europe behind it?
(Image: European Union flag Credit: Getty Images)
Last on
Thu 27 Sep 2012
01:05

GMT