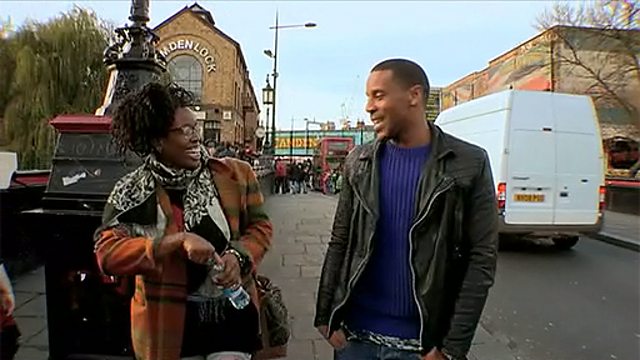 Reggie Yates and Ruth Ojadi go shopping
Ruth Ojadi is the first person that Reggie meets, and initially he finds it very difficult to deal with her constant physical and verbal tics. But seeing how people on the street react to Ruth, it's quickly brought home to Reggie that living with Tourettes is no easy task.
Ruth started ticcing aged 16, and by her early 20s the Tourettes became unmanageable. She was forced to quit university where she was studying music and give up singing altogether.