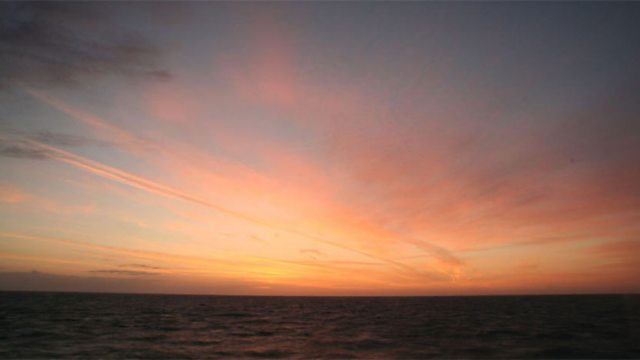 Thought for the Day - Rt Rev Graham James - 04/09/2012
Good morning. One of the most puzzling words in the political vocabulary is "reshuffle". We shuffle a pack of cards to ensure a random order. Someone who shuffles drags their feet slowly and uncertainly. So "reshuffle" seems to compound something which is already haphazard and clumsy. No doubt some cynics would say that's exactly why the term is so appropriate. But no matter how great the constraints any Prime Minister faces, the intention is always to strengthen a Government, not to reorganise it unpredictably and randomly.
Every reshuffle results in some new Secretaries of State, Ministers of State or Parliamentary Under Secretaries of State taking office for the first time. They are generally all referred to as Ministers.
Here we do have an honourable word, one well worth preserving in our political lexicon. "Minister" derives from the Latin for "servant". It's been traditionally used in the Christian Church to refer to those charged with the care and service of God's people, itself described as ministry. Even of Jesus himself it was said "he came not to be served but to serve, and to give his life as a ransom for many."
The language of service in the early Christian Church developed at a time when servants were usually given no honour at all, or worse. That's changed. In our culture service itself has been transformed into something highly respectable. The service industries are a very significant part of our economy. The major supermarkets seem to out-do one another in their claims for the service they give to their customers. I recall using a post office where a neon sign flashed "service" beckoning you to the next available counter. I was tempted to glance up at the sign and ask for a choral evensong and a Songs of Praise. But it was clear this sort of service was serious business. The clerk was protected from you by bullet-proof glass. Our modern day servants are now in a position of power.
So too are Government Ministers, of course. That's the paradox of service. Clergy and church ministers also exercise a certain power. Yet the authority of service comes primarily from the concern for the well-being of others, a proper self-forgetting. Ministry is always about those who are ministered to – "he came not to be served but to serve."
When priests or bishops are ordained for their ministry of service they kneel down. When new Cabinet Ministers become members of the Privy Council they also do so kneeling. You don't feel very powerful when you're on your knees. I'm glad this tradition continues in government, especially when service and power have become so connected.