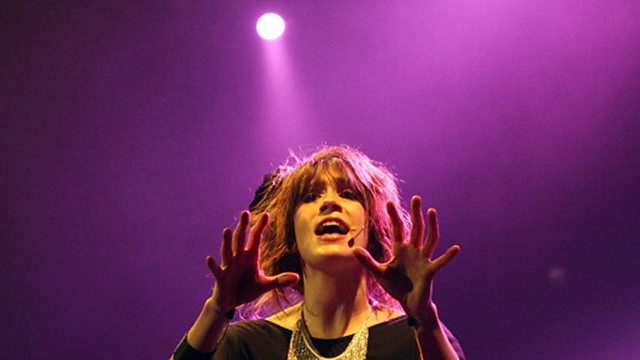 Imogen Heap on the Listening Chair project
Grammy Award winning singer Imogen Heap is on the verge of finishing her new album, the follow up to 2009's Ellipse.
Last year Heap announced she would record a song every 3 months and invited fans to help her, through a series of unique projects. Each song is written during a two week period and people can follow progress of the music through her live blog. Her latest endeavour, The Listening Chair, involves people sitting in a real egg shaped chair kitted out with an interactive screen. A virtual version of Imogen then asks a series of simple questions – the main one being "What is the song that still needs to be written?" The chair has travelled everywhere from Sydney to Suffolk. Every minute of the song is another 7 years of her life. So if she makes it to 99 years of age the song will be 14 minutes long. It's a project that will continue well past the release of this record. The Listening Chair song finally got its premier at the Royal Albert Hall recently during a special Proms show. 6 Music's Adrian Larkin has been speaking with Imogen Heap about this latest project.