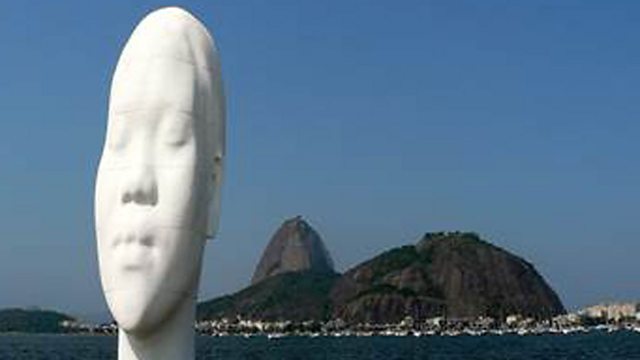 23/09/2012
The best of the world's arts, film, music and literature brought to you every day. Presented by Anna McNamee
Toronto International Film Festival
As the Toronto International Film Festival winds up in Canada, the Strand talks to the critic Noah Richler about the number of literary adaptations on offer this year - and asks if they're as good as the books.
Ivory Coast Art
A report from Abidjan where a brand new gallery is showcasing a collaboration between two of Ivory Coast's
most famous artists - the veteran Frederic Bruly Bouabre, 79, and Aboudia who is just 29.
Larry Graham:
We talk an ex-member of the group Sly And The Family Stone, who later went on to found the influential Graham Central Station. This month Larry Graham is back with "Raise Up", the band's first new studio album in 13 years, featuring Prince.
Shoko Festival Harare
An urban culture festival gets underway in Harare, asking what the role of the artist in modern-day Africa should be. The Strand reports.
Vaddey Ratner
The first novel from a Cambodian princess about the horrors of life under the Khmer Rouge - the deaths of her family members, starvation, forced labour - and her flight to the US.
Other Ideas for Rio Project
We visit a public art exhibition in Rio de Janeiro
Marry Waterson and Oliver Knight
We meet folk royalty Marry Waterson and Oliver Knight, the latest of a long line of musical acts to emerge from the famous Waterson/Carthy family, to discuss their new album.
Picture shows Awilda by Jaume Plensa, Botafogo Beach, Rio de Janeiro. Photo: Helen Clegg
Last on
Mon 24 Sep 2012
03:05

GMT