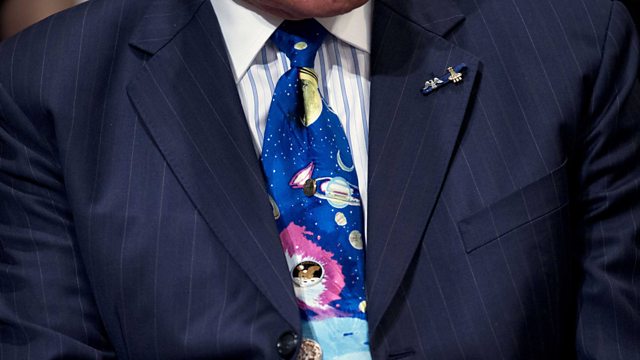 Why do we wear ties?
Why do we do the things we do?
Mike Williams searches for the extraordinary and hidden histories behind everyday objects and actions.
This week he looks at the paradox at the heart of the human condition - the desire to belong and to conform, but also to hold tight to our individuality.
And we see a symbol of this paradox everyday in an apparently useless piece of clothing about 150 centimetres long - the necktie.
Why do we wear ties?
(Image: Former astronaut Buzz Aldrin wearing a tie with space designs. Credit: REUTERS/Evan Vucci/Pool)
Last on
Mon 24 Sep 2012
10:32

GMT