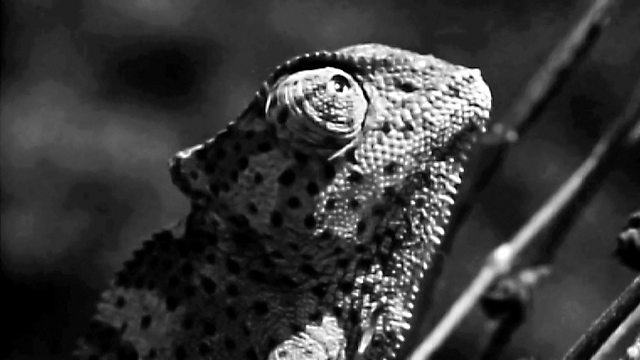 Zoo Quest to West Africa
First transmitted in 1955, David Attenborough chronicles events during a sponsored nature expedition on tour of West Africa.In September 1954 David Attenborough, cameraman Charles Lagus, Jack Lester and Alf Woods, both from the Zoological Society of London, set out for Sierra Leone. They spent three months intently surveying the landscapes of Sierra Leone in search of nature's rarest animals. Although predominantly searching for Picathartes gymnocephalus (the White-necked Rockfowl) they hoped to take back to London a representative collection of the whole of animal life in this part of Africa.
Sir David Attenborough - The Early Years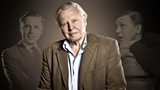 More about this programme
In Attenborough: 60 Years in the Wild, Sir David Attenborough recalls how the concept for Zoo Quest arose: "I was born in 1926 at the end of the age of the great naturalist collectors. It was a time when it was perfectly acceptable to go out and collect creatures from the wild. If the London Zoo wanted a new animal or a replacement they simply commissioned a collector to go out and get it. And in the 1950s, as a young television producer obsessed with the natural world, I was delighted when we got permission to go along with an expedition from the London Zoo. It was going to go to West Africa and be headed by one of the zoo's animal collecting experts, Jack Lester.
I thought it would be a good idea if we called the series Quest for something or other. So I asked Jack Lester whether in fact there was an animal there that we could have a quest for, that no one had seen before, and he said, oh yes, and it's called Picathartes gymnocephalus.
So I said well that's not really very catchy, Quest for Picathartes gymnocephalus. Another name? And Jack said, yes, it's also called the bald-headed rock fowl, and I said well even quest for a bald-headed rock fowl doesn't grab people, so in the end we just called it Zoo Quest."
About BBC Four Collection programmes
Programmes are selected, in part, for their historical context and reflect the broadcast standards and attitudes of their time, which may not accord to some current BBC editorial guidelines. We aim to select programmes which can be shown in their entirety but in some cases edits are required.
Featured in...
A collection of programmes showcasing the early work of Sir David Attenborough.
Something in the post from Sir David: 'Never before has the delivery of a letter caused such a stir'