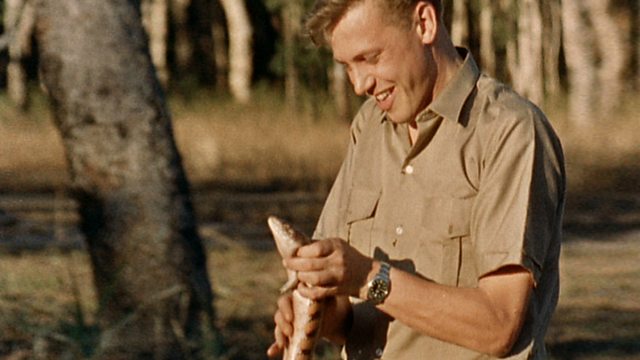 First transmitted in 1963, David Attenborough continues his journey through Australia's Northern Territory. He looks at the hunting of local wildlife such as magpie geese and water buffalo.
David Attenborough interviews Yorky Billy, an Australian whose family were originally from Yorkshire. Having lived all his life in the bush, Yorky Billy is an expert on the wild buffalo of the Northern Territory and imparts some useful advice on how to avoid annoying them.
Back amongst an Aboriginal community David Attenborough explores burial traditions and witnesses a traditional dance that re-enacts a kangaroo hunt.
Sir David Attenborough - The Early Years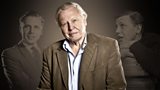 About BBC Four Collection programmes
Programmes are selected, in part, for their historical context and reflect the broadcast standards and attitudes of their time, which may not accord to some current BBC editorial guidelines. We aim to select programmes which can be shown in their entirety but in some cases edits are required.

Featured in...
A collection of programmes showcasing the early work of Sir David Attenborough.
Something in the post from Sir David: 'Never before has the delivery of a letter caused such a stir'