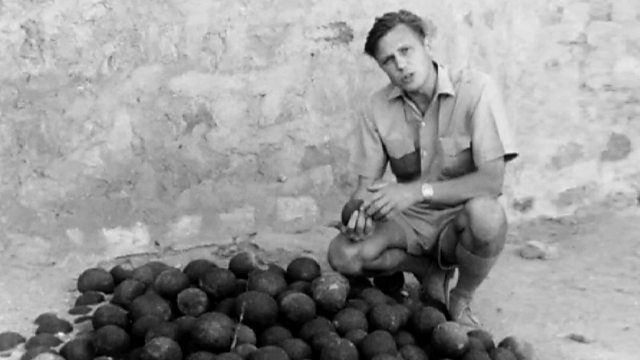 First transmitted in 1965. David Attenborough continues his journey along the Zambezi River. This episode begins at Victoria Falls, the largest waterfall in the world. At the foot of the falls, with its moist climate, a wealth of plants and animals can be found, such as hyraxes. To coax the hyraxes out of hiding, David Attenborough illustrates why taking a dog whistle with you while on an African adventure is a very good idea indeed. Other highlights encountered on the way include an estivating lungfish and a herd of elephants washing and dust bathing at a water hole.Further along his journey David Attenborough explores a Portuguese fortress at Tete, believed to have been built over 400 years ago, and assesses the impact of the then newly constructed Kariba Dam, one of the largest dams in the world, on the displaced Tonga people and surrounding countryside.
Last on
Sir David Attenborough - The Early Years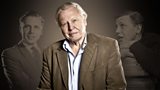 More about this programme
David Attenborough wrote about the adventure of making Zambezi in the Radio Times: "It took us four months to trace the 2,000-mile length of the Zambezi. Sometimes, we walked along its banks; sometimes we sailed down it. Twice we flew. Most of the way we went by truck will all our stores and equipment on board. But all the time, our actions and our thoughts were governed by the great river beside us, and it is the river which dominates the three films we made about the journey."
About BBC Four Collection programmes
Programmes are selected, in part, for their historical context and reflect the broadcast standards and attitudes of their time, which may not accord to some current BBC editorial guidelines. We aim to select programmes which can be shown in their entirety but in some cases edits are required.

Featured in...
A collection of programmes showcasing the early work of Sir David Attenborough.