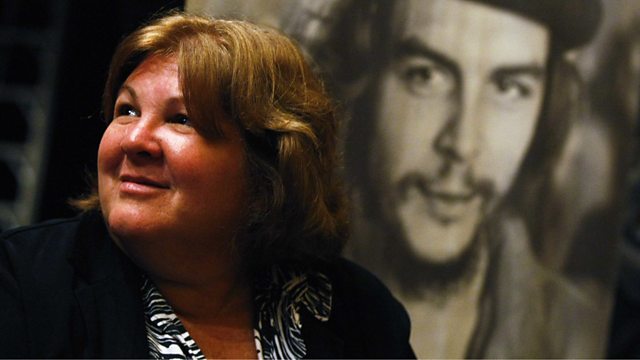 19/09/2012
Extraordinary stories from around the world.
Today, the daughter of one of the world's most iconic revolutionaries, Che Guevara, tells Matthew Bannister about her memories of her father and why she refers to Fidel Castro as "Uncle Fidel".
Also today, we're asking for you to help us mark the 90th anniversary of BBC Radio - we want you to send us your message for a listener tuning in in 90 years time.
And we hear about the Indonesian woman who has set up a retirement home for transgender people living there.
(Image: Aleida Guevara, daughter of Cuban revolutionary leader Ernesto Che Guevara. Credit: REUTERS/Bernardo Montoya)
Last on
Thu 20 Sep 2012
01:32

GMT