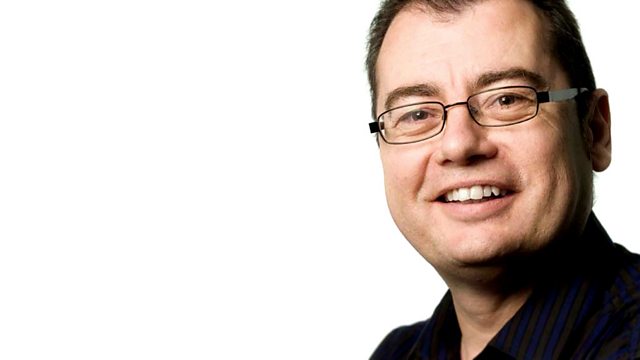 Suffolk County Council opposition walks out of meeting over 20mph speed limits
In the news hour from 5pm, A row has erupted in the chamber of Suffolk County Council over the handling of a motion about 20 mile an hour speed limits. The two Green councillors, Mark Ereira and Andrew Stringer, had put foward a motion asking the council to support communities in introducing the limits. However, Guy McGregor, the Conservative councillor who's responsible for transport, proposed an amendment to their motion which is what led to the opposition Labour and Lib Dem councillors walking out of the meeting. Foz speaks to Councillor McGregor and to Sandy Martin, the leader of the Suffolk Labour Group.
Foz takes a closer look at last night's defeat at Portman Road. Ipswich Town lost 2 - 0 against Wolverhampton Wanderers. It means the club has now clocked up four defeats in the last five games. We hear reaction from callers to BBC Radio Suffolk, then Foz gets the thoughts of Steve Doe who's a member of the Executive committee at the Ipswich Town Supporter's Club.
The new leader of the Green Party is visiting Suffolk tonight. Natalie Bennett was elected to the post earlier this month, replacing Caroline Lucas who remains an MP. The visit to Ipswich comes as preparations are being made for next spring's County Council elections. Foz asks Ms Bennett why she's chosen to come to our county and what she'll be doing when she's here.
In the first hour from 4pm, Foz will be joined by William Saunders who gives us the lowdown on Ipswich School's Festival Of Music. There's a chat with Des Hart about the Ipswich JazzFest which takes place this weekend. Also, Snow White is calling on children aged eight and over for auditions for this year's Ipwich Regent Christmas pantomime.
In the music hour from 6pm, Foz chats to Ipswich singer-songwriter Hannah Scott about her hometown gig on the waterfront tomorrow night and Foz also meets the man behind a big blues weekend in Essex which features many musicians from Suffolk. Foz's double-shot after six comes from Bruce Hornsby.
Last on